2014 brought new trends, new resources and new websites for Keats Manufacturing Co. Before we look forward to 2015, we're stepping back to highlight three achievements from the past year that are worth acknowledging.
---
Choosing a Mil-Spec Supplier: Criteria, Questions & Pitfalls
Becoming a reliable supplier to defense- and military-related firms offers access to valuable contracts and invaluable market share. Whether you're sourcing parts and assemblies or seeking a subcontractor, it's important to know what to look for when making your selection.
Choosing a Mil-Spec Supplier: Criteria, Questions and Pitfalls reviews the critical factors to take into account throughout the Mil-Spec supplier selection process.
---
Designing & Manufacturing Metal Stamped Medical Device Components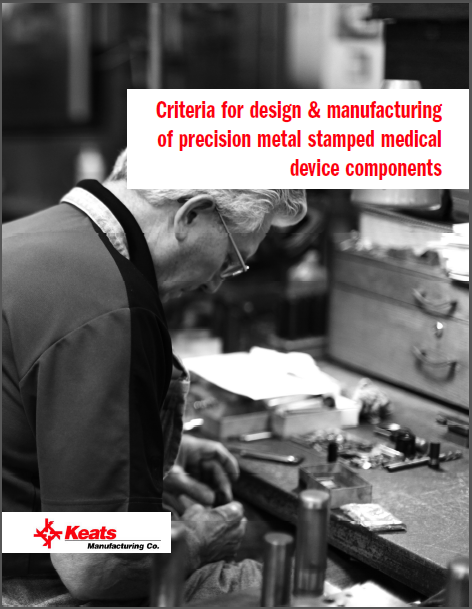 The medical device industry is one of the fastest growing business sectors, generating over $110 billion in the United States today. The shift toward smaller, more intricate parts for medical devices has required the traditional metal stamping process to evolve in order to meet the needs of precision stamped components.
Criteria for Design and Manufacturing of Precision Metal Stamped Medical Device Components takes a closer look at the steps involved in the improved manufacturability of metal stamping for medical device components.
---
Keats Launches Newly Redesigned Websites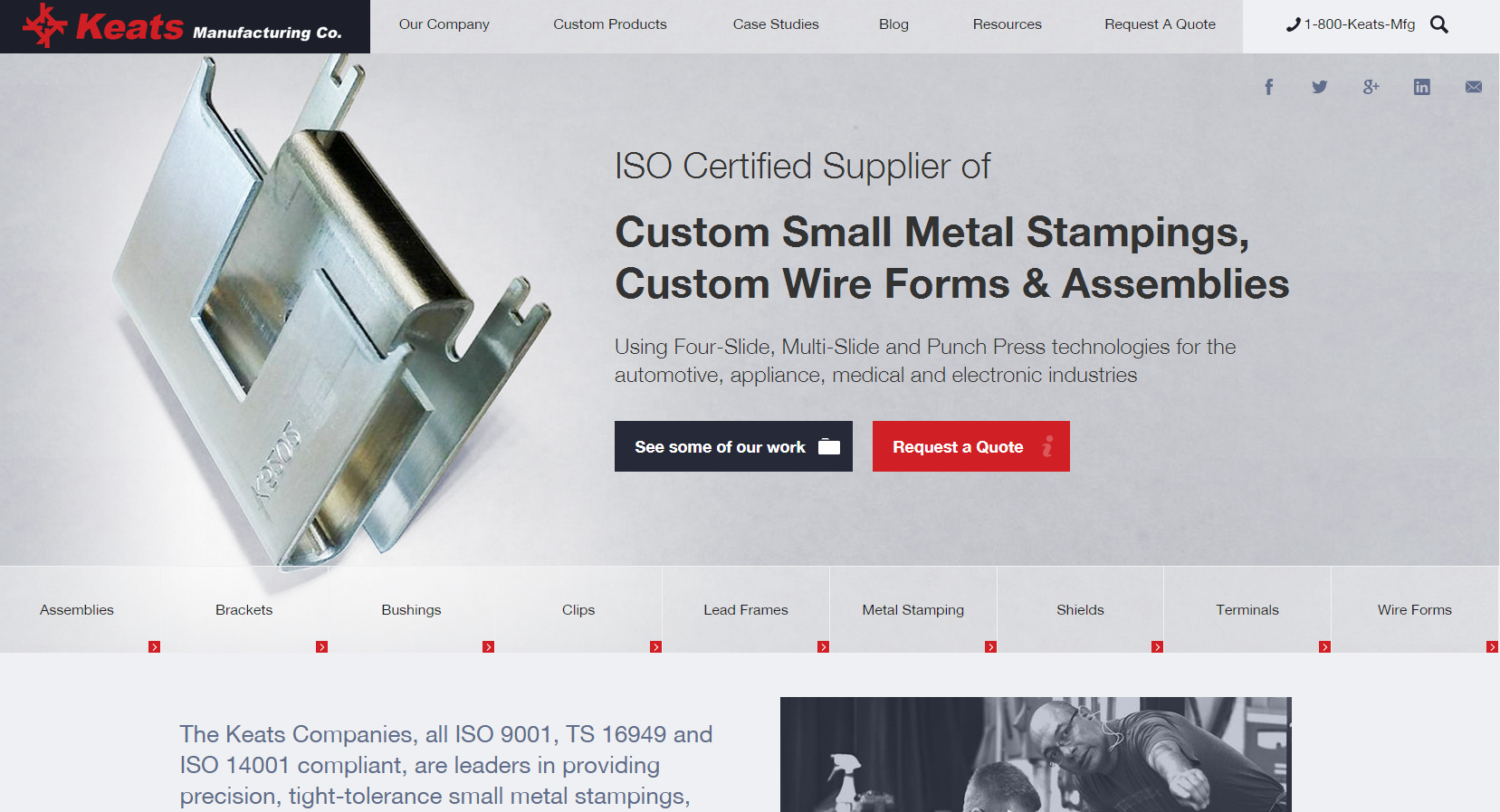 Keats Manufacturing Co. is proud to announce the release of our newly redesigned websites for Keats Manufacturing and Keats Southwest.
The websites are fully responsive, allowing for better navigation and improved user experiences on mobile devices, tablets and desktops.
The updated websites also contain a variety of new information, case studies and resources related to our company and services, designed with the goal of making your job easier.
Explore the Keats Manufacturing and Keats Southwest websites today!
---
Continue following Keats Manufacturing's blog to stay up-to-date on the latest company and industry news. We look forward to bringing you more exciting highlights in 2015!